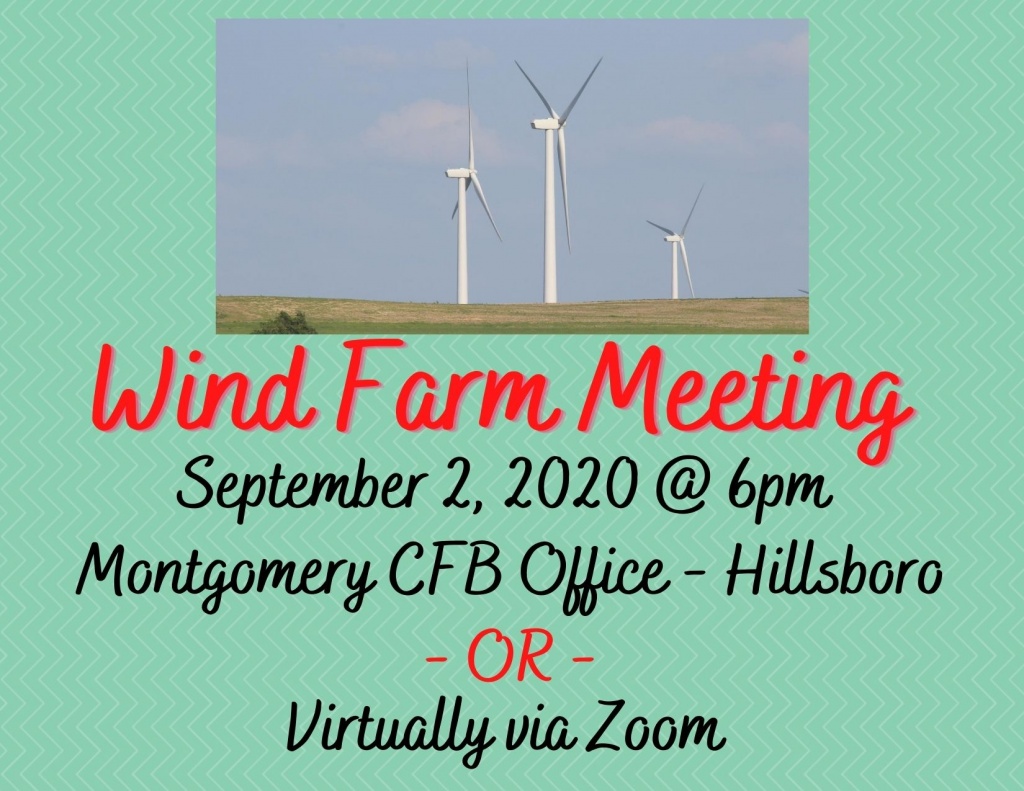 Montgomery County Farm Bureau will be hosting an informational meeting about wind farms on Wednesday, September 2 @ 6:00pm at the Farm Bureau Building in Hillsboro. Laura Harmon of Illinois Farm Bureau will speak. A Zoom Meeting option will also be offered for those who wish to attend virtually or via phone.
Wind Energy Companies are prospecting acreage and contacting landowners in the county. We are working to provide an educational opportunity before farmers and landowners get busy with harvest and are forced to make a rushed decision. The meeting will address several issues and concerns that may arise with the placement, management, and contract negotiations of wind energy.
This is an educational meeting to assure our members have the proper resources necessary for making wise choices concerning their land, and its future, for generations to come. For more information or questions about this meeting, please contact the Montgomery County Farm Bureau at (217) 532-6171 or email [email protected]. Pre-registration is required. Face masks will be required.
If you would like to attend virtually or by phone, please ask for the Zoom Meeting information at the time of registration. This is a member only event.